Hot Tub Removal Coquitlam
If you have an old or broken hot tub, we know that they are not the easiest things to remove on your own. Save yourself some time and book a free estimate with First Choice's hot tub removal service. By using our online booking service, getting a no-obligation estimate has never been easier.
We offer same day service, so give us a call anytime!
Recycling and Donating
First Choice is proud to provide an all-inclusive hot tub removal service. A lot of what makes up a hot tub can be reused, and through our recycling and donation programs, we are able to ensure that there is a positive environmental impact.
We Remove, Pick up, and Haul
Outdoor Hot Tubs
Hot Tub Patios
Indoor Hot Tubs
and More!
Easy Online Booking
To check availability and book appointments online, select a date from the calendar below.
Each appointment includes an always free on-site no-obligation estimate.
Receive $10 off same day bookings! View pricing page for load size reference.
Get Rid Of Your Hot Tub In Just 3 Simple Steps
Call or Book Online
Call in to speak with a live representative, or book online through the calendar on our pricing page. In just a few short clicks you can submit all of the info that is needed to book your appointment.
Show Us Your Hot Tub
Upon arrival, show us your hot tub and receive an always free no-obligation estimate. Our friendly & knowledgeable staff will leave you confident in our crew being able to handle all your removal tasks.
Sit Back & Relax
After pointing out what needs to go, you can sit back and relax. Save yourself the unnecessary back strain and let First Choice Junk Removal take care of all the mess and heavy lifting for you. It's what we do best!
Commercial Junk Removal in Coquitlam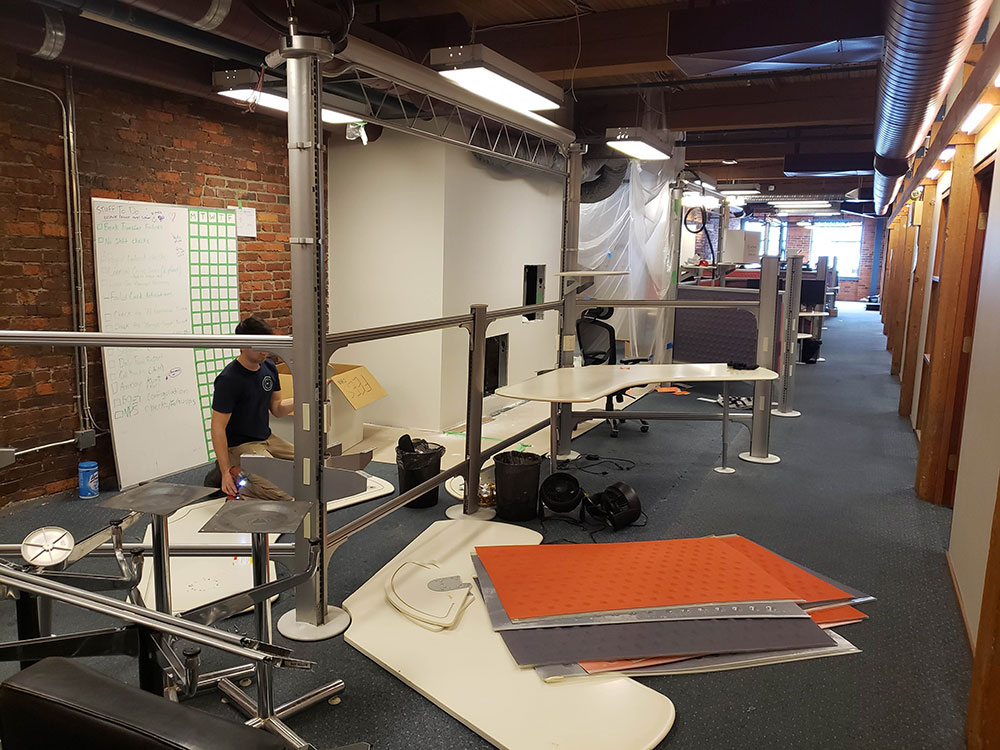 No matter what type of business it is, we handle it all.
Whether you're a small business with one location or a national chain with multiple locations, we can create a junk removal solution plan that works best for you and your business. At the bare minimum, for business, if service is needed on a weekly, monthly or quarterly basis, we offer preferred bulk pricing discounts. This gives you and your business a better value compared to common alternatives.
It's important to know that your junk removal service is licensed and insured. You'll also want to know that your junk removal company can arrive within the scheduled time window that you picked so that they are available when you need them, including off-hours and weekends. We know its important to have a professional service you can trust and that's exactly what First Choice offers. Trust us when we say you won't ever need a second choice for your junk removal needs.
To book by phone with a live representative call 604-250-5949
Our Guarantee
Always On Time
We always give you a 30-minute courtesy call, so you never need to worry about when we are showing up. Punctuality is a priority.

Quick & Affordable
We offer discounted prices and will remove almost anything. If it's not hazardous and two people can lift it, we will take it!
Licensed & Insured
Our business is fully licensed and insured so you can relax, and take comfort while we get the job done. We take pride in our professionalism.
Donate & Recycle
Besides working with recycling facilities, we also work with local charities to help donate your goods. We keep waste to a minimum.
Customer Reviews
I would highly recommend to friends and family. They put in the extra effort to make sure everything is taken care of and they were so flexible with working around my schedule. Thanks guys!!

– 5 Stars
Very easy to book online, which is nice. Very fair price and great customer service.

– 5 Stars
Surprisingly gave me great tips on how I can dispose and sell some of the items myself to try and save money. Will for sure use them in the future when more junk piles up!

– 5 Stars
They were polite, friendly and professional. They removed everything in a good time and a great price. I love that they donate the stuff that they can, it's a really nice touch. Thanks for the hand guys!

– 5 Stars
Would you like to speak to one of our representatives over the phone? Just submit your details, and we'll be in touch with you shortly.