Pitt Meadows Junk Removal
Getting rid of your junk has never been easier! Our Pitt Meadows junk removal service is quick, affordable, and easy to use. You are always just one click or call away from having your unwanted items hauled off, and the best part is you don't have to lift a finger. Just point, sit back, and relax.
Neighbourhoods in Pitt Meadows we proudly serve include Central Meadows, Golden Ears Business Park, Mid Meadows, North Meadows, South Meadows, West Meadows, and anywhere in between.
Same Day Service
We offer both same-day and next-day junk removal services in Pitt Meadows. Even if you would like to book a couple of weeks in advance, our online booking process couldn't be easier. Just find out which day works best and then book in for one of the available slots on our calendar. You will receive a confirmation email as soon as one of our representatives approves the appointment.
Transparent, Upfront Pricing
We are here to do honest and professional work, and that is exactly what we provide. At First Choice Junk Removal there are no hidden fees, we make our service affordable by charging for how much space the junk takes up in our trucks, not how long it takes to load or how heavy it is.
Easy Online Booking
To check availability and book appointments online, select a date from the calendar below. To book by phone call 604-250-5949
Each appointment includes an always free on-site no-obligation estimate.
Receive $10 off same day bookings! View pricing page for load size reference.
Get Rid Of Your Junk In Just 3 Simple Steps
Call or Book Online
Call in to speak with a live representative, or book online through the calendar on our pricing page. In just a few short clicks you can submit all of the info that is needed to book your appointment.
Show Us Your Junk
Upon arrival, show us your items and receive an always free no-obligation estimate. Our friendly & knowledgeable staff will leave you confident in our crew being able to handle all your removal tasks.
Sit Back & Relax
After pointing out what needs to go, you can sit back and relax. Save yourself the unnecessary back strain and let First Choice Junk Removal take care of all the mess and heavy lifting for you. It's what we do best!
Commercial Junk Removal in Pitt Meadows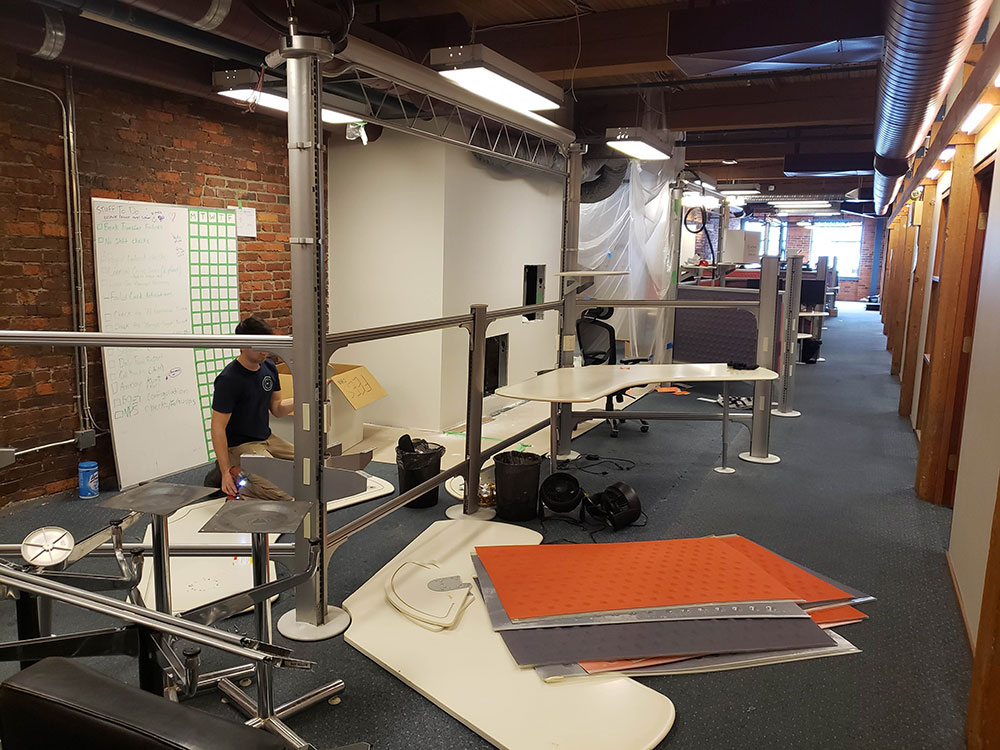 No matter what type of business it is, we handle it all.
Whether you're a small business with one location or a national chain with multiple locations, we can create a junk removal solution plan that works best for you and your business. At the bare minimum, for business, if service is needed on a weekly, monthly or quarterly basis, we offer preferred bulk pricing discounts. This gives you and your business a better value compared to common alternatives.
It's important to know that your junk removal service is licensed and insured. You'll also want to know that your junk removal company can arrive within the scheduled time window that you picked so that they are available when you need them, including off-hours and weekends. We know its important to have a professional service you can trust and that's exactly what First Choice offers. Trust us when we say you won't ever need a second choice for your junk removal needs.

To book by phone with a live representative call 604-250-5949
Would you like to speak to one of our representatives over the phone? Just submit your details, and we'll be in touch with you shortly.